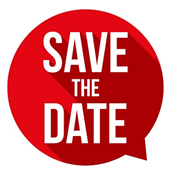 THIS SECTION WILL BE UPDATED FOR 2024**

2023 GEBA Continuing Education Seminar


March 4, 2023
Lackawanna College, Scranton, PA.
***************
Hotel information and reservation:
Four Points by Sheraton
$89 per night
Reserve by calling:  570-344-9811
and use the room block name GEBA
---

Informations about the CES Presenters, Topics and Topic Descriptions

David Bowling

Topic: Balloon Accidents, Incidents, Events, and Notifications
Description: What constitutes a balloon accident and when and how such an accident should be reported.

Biography: Dr. David Bowling is a Senior Air Safety Investigator and Regional Chief for the National Transportation Safety Board, Central Region, headquartered in Denver, Colorado.
He's been a lead investigator on over 550 aviation accidents and participated in several major accident investigations to include the crash of a Learjet 35 near Aberdeen, South Dakota, which took the lives of Professional Golfer and 1999 U. S. Open Champion, Payne Stewart, and 5 others, the explosion and break up of TWA Flight 800 in July 1996, the crash of a Comair Embraer 120 near Detroit, Michigan, in 1997, the runway excursion and crash of Continental Airlines Flight 1404, at Denver International Airport in 2008, the 2016 crash of a Kubicek BB85Z hot air balloon at Lockhart, Texas, and more recently, the engine explosion on a Boeing 777, United Flight 328, that rained engine parts over Broomfield, Colorado, on February 20th of last year.
Dr. Bowling was named the Chief for the NTSB Office of Aviation Safety's Central Region in 2010, which is responsible for investigating aviation accidents in the central U. S. from the Dakotas south to Texas, Louisiana, and Mississippi, and east through the Great Lakes states to Indiana. His region is also responsible for looking at helicopter mishaps in support of oil drilling operations in the Gulf of Mexico.
A retired Air Force Officer and Command Pilot, Dr. Bowling was an Aircraft Commander in B-52 bombers during Operation Desert Storm. He holds an Airline Transport Pilot certificate with single, multi-engine land, instrument airplane and balloon and UAS ratings. He is also a Certified Flight
Instructor in single, multi-engine land, and instrument airplanes. He is a graduate of the National Test Pilot School and has flown nearly 60 different aircraft of various types in his 43-year aviation career.
Dr. Bowling is a 4th generation Coloradoan. He skis, backpacks, and pilots' airplanes and hot air balloons. He is married to the former Patricia Anne Johnson of Colorado Springs and has three grown children.
He comes here today to talk to us about when is a Mishap Reportable to the NTSB.

Pat Cannon – President of the Balloon Federation of America
Topic: Elements of a Flight Review
Description: During this session, we will discuss the elements of the Flight Review and some of the options open to the instructor conducting it. We will cover FAR 61.56 in more detail and then construct the one-hour ground and flight sections of the Flight Review.
Topic: Designated Flight Examiner – Plans of Action for Private and Commercial Certifications Description: During our session on the DPE, you will learn more about what rules we are driven to comply with by or guidance from FAA. The construction of our plan of action is an important part of the process and we will construct two POAs, one for the private and one for the commercial LTA certification process.
Biography: Current President of the Balloon Federation of America
Past At-Large Director of the BFA
National FAA liaison and member of the BFA Call to Action Committee
Ballooning for 43 years
Flying both airplanes and helicopters since 1967
Army helicopter pilot serving in Vietnam 1968/1969
22000 hours of flight time with 1500 in lighter than air aircraft
Holder of ATP airplane single and multi-engine land, commercial single engine sea, helicopter, instrument helicopter, LTA, flight instructor airplane single and multi-engine, instrument
FAA Designated Pilot Examiner since 1973 and FAAST Team Member since 1974
Holder of FAA Wright Brothers Award for 50 years of flying
Holder of Ed Yost Master Pilot Award for 40 years of ballooning
2-time U.S. National Champion
3-time U.S. National Senior Champion
16 top ten finishes at the U.S. Nationals
2-time Worlds competitor on the U.S. Team
Lani Diemicke and Robin Smith 
Topic: "Weather or not you'll crew"
Description: Designed for crew beginners to advanced.  Learn more about how you can use the weather to determine if your pilot will be flying.  Learn resources to obtain and understand weather information both at the launch site and before you head to the field.
Biography:
Lani Diemicke
Despite living less than 3 miles from the NJ Festival of Ballooning for the last 32 years Lani didn't become active in the sport until 2014 when a fortunate series of events led her to discover that there, we opportunities to crew (and even become a student pilot) after years of only flying once per year as a participant in the Warren County Fair Hot Air Balloon and Bicycle Race.  She is an advocate for growing the sport while promoting safety and loves sharing her knowledge with others, including having served on the GEBA Board for 3 years.  She has crewed for a variety of manufacturers, including multiple special shapes primarily in the NJ area but has traveled to many festivals in other states including Albuquerque in 2018 and 2022.
Robin Smith
Robin has been involved in ballooning for 10 years. She primarily crews for local pilots in Somerset and Hunterdon counties of NJ. She has crewed for balloons from various manufacturers as well as special shape balloons and enjoys travelling to festivals such as Letchworth, Chester County, and Adirondack festivals. Robin currently serves on the board of The Great Eastern Balloon Association (GEBA) in the role of Treasurer and chairs the Product and Good and Welfare Committees.
Bert Padelt
Topic: Flying the 2022 Coupe Aéronautique Gordon Bennett – Switzerland to Bulgaria
Description: Overview of Noah's 2022 Gordon Bennett flight from Switzerland to Bulgaria.
Biography: Owner of "BEST AVIATION" in Bally, Pennsylvania, Bert Padelt and his wife Joanie run a full-time repair station for both hot air and gas balloons.  His balloons hold FAI world class records in AX (hot air), AA (gas) and AM (Rozier) categories. His gas balloons now hold distance and duration records in all but three if the fifteen categories.
He was the systems director of the late Steve Fossett's round the world balloon attempts including his successful circumnavigation in the summer of 2002.  Also, in 2002 Bert built the tetrahedron smoke balloon used in the acclaimed Japanese documentary "Return to Nazca".  It was this balloon that renewed the interest in amateur home built tetrahedron hot air balloons across the country.
He built the smallest manned gas balloon system to ever cross the Atlantic Ocean when David Hempelman Adams flew this thousand cubic meter balloon from St. John's Newfoundland to Nolay, France in the summer of 2007.  In doing so, 5 FAI world class distance and duration records were set.
In 2015 Bert built the Two Eagles Transpacific balloon envelope. Through its successful flight he was responsible for its logistics, assembly, launch and recovery procedures.  With the completion of this flight, he is now the only gas balloon builder to have his aircraft successfully cross both the Atlantic and Pacific oceans.
In 2011 Bert was awarded the FAI Montgolfier Diploma, the highest honor bestowed on a balloonist worldwide, for his contribution to the sport of gas ballooning. In 2015 Bert and his wife Joanie were awarded the Sheilds-Trauger Award, the highest honor of the Balloon Federation of America for their years of work in gas and hot air ballooning.  In 2021 Bert was inducted into the US Ballooning Hall of Fame.
Bert is a founding member of the Aero Club of America; the first active gas balloon club in the United States since the 1950's.  In 2015 this club received the FAI's Group Diploma; an international award recognizing the club members' contribution to the sport of gas ballooning.  Bert is Vice Chairman of the BFA Gas Division where he has sat on the board for 18 years.
In September of 2022, Bert along with Noah Forden competed in the Coupe Aéronautique Gordon Bennett, the world's oldest and most prestigious gas balloon race. Bert and Joanie have two wonderful sons, James and William.
Sam Parks
Topic: Pilot/Passenger Ejections "The science behind an ejection"
Description: We are all aware of the science behind how a balloon flies, but the science does not stop when the balloon touches down. There are certain laws of physics that have a role in the landing process of a balloon landing, and those same laws can contribute to a pilot/passenger being ejected from the basket.
Topic: "Prepare to Land" An analysis of a fatal balloon accident involving a passenger ejection
Description: A review of a fatal balloon accident that took place in 2021 that hardly no one is aware of… it was due to a crew/passenger being ejected from a basket upon landing. There are many other elements of the accident investigation that I feel could be good teaching points.
Biography: Sam is the Director of Operations for the Albuquerque International Balloon Fiesta. He obtained his private certificate in 1988 and his commercial certificate in 1989. He added his gas rating in 2000 and has logged over 1,650 hours in balloons. Is past President of the Carolina Balloon Association, Iredell Aeronauts Society and a member and former board of director of the Balloon Federation of America as well as several BFA divisions. He has served on various other boards and committees both nationally and regionally.
Sam has attended may balloon events around the world and has served as an Event Director, Balloonmeister and Safety Officer at many events and championships throughout the United States. During Sam's ballooning career he has also managed several corporate balloon programs such as: CargoLifter, Husqvarna, Oldsmobile, Ball Park Franks, First Union Bank, Parks Quality Air and the City of Statesville, NC. He has flown many corporate balloons through his flying history.
James Regan
Topic: Stop saying you're "just crew" – we're in this together
Description: Having a TEAM mentality in ballooning can make operations smoother.  We'll go over some common actions, inactions, and oversights that can make or break a flight.
Biography: Jim Regan is the owner & chief pilot for CT Ballooning.  He got started in ballooning as ground crew in 1986 and earned his pilots certificate in 1991. He has flown both regular balloons & special shape balloons throughout the US, as well as in Canada, Mexico, and New Zealand.  Outside of ballooning, Jim spent 31 years in the fire service, retiring in 2022 from the city of Manchester CT.  His last 16 years were spent working on a rescue/engine.
Bill Smith
Topic: Training the Trainer: Ground School for Dummies
Description: This session is designed to prepare the commercial pilot to present ground school for student pilots under Part 61.133.  Topics of the session will include an overview on the fundamentals of instruction, lesson planning, testing and endorsements. The fundamentals of instruction portion of the class will explore students' training needs, the laws and components of learning and the instructors' role in learning. In addition to offering tips and techniques for lesson planning, a complete set of ground school lesson plans and PowerPoint presentations on each required aeronautical knowledge subject area for private pilot will be provided to the attendee on disk.  Review questions for preparing ground school students for their written test and pre-solo test will also be provided. Finally, the endorsement process will be explained and sample endorsements will be included in the take-home material.
Topic: Cold Weather Flying/Long Jumps
Description: Flying for adventure, training or a long distance often requires operating in cold weather. This program describes the equipment, procedures, and tactics for successful flights is frigid conditions.
Biography: Bill Smith is a balloon repairman and commercial pilot with over 1,500 hours of flying time. Bill's passion for instructing began with his 30-year career in the Air Force where he taught pilots survival skills and ejection seat/parachuting procedures.  In the military he also earned formal training credentials as a Department of Defense-certified firefighting training instructor. After receiving his commercial balloon pilot certificate in 2003, he began conducting an annual ground school for the Balloon Society of Kentucky. In addition to teaching student pilots and repairing balloons, Bill likes to fly commercial passengers and for sport.  Bill and his wife Janet operate Aero Force Balloons LLC in Simpsonville, Kentucky.
Tim Strand
Topic: Honing Your Trailer Driving Skills Part #1 and Part #2
Description: This breakout session is intended to enhance your trailer-backing skills. For those that claim they don't have those skills, hopefully you will after taking this session!
Biography: Tim Strand is a fixed wing and LTA pilot with approximately 2500 hours in balloons.  He recently relocated from Hunterdon County, NJ to NE Pennsylvania, with his wife Clare Mansfield.  He's been a GEBA member for 25+ years.
Dr. Richard Clark, Ph.D.
Topic: The Thunderstorm Environment
Description: A look at outflow, boundary layers, microbursts and more.
Biography: Richard D. Clark is Professor of Meteorology Emeritus at Millersville University having recently retired after 35 years as faculty, including 20 years as department chair.
Rich is the 2022 American Meteorological Society (AMS) Past President and Fellow and served as a member of AMS Council (2008-11) and several AMS Committees. He served two terms as an at-large member of the University Corporation for Atmospheric Research (UCAR) Board of Trustees (2009-2015) and served on UCAR governance committees. His research interests span boundary layers and turbulence and air chemistry with a special emphasis on field observations and instrumentation using airborne and balloon-borne platforms. He recently completed a collaborative effort with NCAR and COMET to produce a 10-lesson interactive online course on atmospheric instrumentation and measurement. Rich was responsible for the creation of the M.S. in Integrated Scientific Applications program, which focuses on creating business-ready scientists, as well as the graduate certificate program in Space Weather and Environment: Science, Policy, and Communication. He is the recipient of the 2006 Unidata DeSouza Award and the 2008 AMS Teaching Excellence Award. Rich has a Ph.D. in atmospheric science from the University of Wyoming ('87).

---
**2023 Membership Registration Forms:
You can use this option for your GEBA 2023 membership and register for the Continuing Education Seminar in one transaction.
Please note that you will be taken to PayPal for payment where you have the option to use Visa, MC, Discover and Amex. YOU DO NOT NEED TO HAVE A PAYPAL ACCOUNT.
⇒CLICK HERE for Online Registration for New and Existing Members + CES option
⇒CLICK HERE for Online Registration for Continuing Education Seminar Only
OR
⇒PDF PRINTABLE FORM Registration Form for New and Existing Members
⇒PDF PRINTABLE FORM Continuing Education Seminar 2023
---