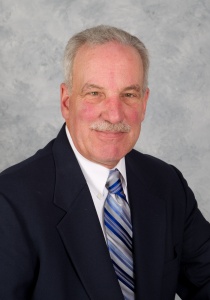 Mark MacSkimming
Mark MacSkimming has been flying balloons since 1991.  Mark has flown many contract corporate balloons and special shape balloons in balloon rallies throughout the US, Canada, New Zealand, Taiwan and Dubai UAE. He was the 2013 Great Eastern Balloon Assoc. competition champion. Mark also has achieved level eighteen of the Federal Aviation Administration's Wings continuing education program. He serves as an appointed FAA Safety Team Representative. Mark was safety officer for The Hershey Balloon Classic for nine years and has served as safety officer for the Carolinas Balloon Fest, Ohio Challenge and the Thurston Classic. Mark also served as the balloon meister for the Pittsburgh Vintage Grand Prix Balloon Rally. He also achieved level eight of the Balloon Federation of America's Pilot Achievement Award Program. Mark has flown several long jump flights of over 100 miles and completed a high-altitude flight to 22,000 ft. He also operates a small balloon ride operation in Hershey, PA, as well as serving all aerial promotions for a Harrisburg, PA radio station, which includes flying over outdoor concerts at Hershey Park. Mark is a member of the gas balloon club, Aero Club of America North Carolina Chapter.  He holds a Bachelors Degree in business administration from Rider University. His real job is Vice President of sales and marketing for Trafcon Industries, Inc. of Mechanicsburg, PA. Mark has served on the Board of Directors of the Balloon Federation of America, Tri-County Easter Seal Society and the disaster services committee of the Harrisburg chapter of the American Red Cross. He is past President of the West Shore area Jaycees. He is a former Registered Emergency Medical Technician and is a member of the National Association of Search and Rescue. Mark is a life member of the Balloon Federation of America, Harley Owners Group and the Disney Mickey Mouse Club.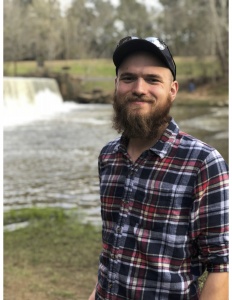 John Lictenstein
John Lictenstein is a FAA Air Traffic Controller at Atlanta Center located in Hampton, GA. He is a student Hot Air Balloon pilot and an all around aviation enthusiast.  This is his second time presenting at GEBA CES.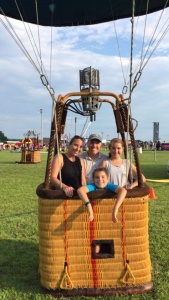 Peter Griswold
Peter Griswold is a second generation balloon pilot and aviation enthusiast. Hot air balloons came into Peter's life at age 2 through his father, Jim Griswold. It was never a question of if Peter would become a pilot, the question was when. At age 14, Peter began his piloting journey and over 30 years he has not looked back.
Peter's flying experiences moved to airplanes at age 16 and over the years he has added an Airline
Transport Pilot certificate to his Commercial single engine land and sea, multi-engine land, Instrument rating and, of course, Lighter Than Air-Hot air balloons. After attending Embry Riddle Aeronautical University Peter pursued a career in Business aviation to support his ballooning habits. Peter has served in the Chief Pilot, Director of Training, FAA Check Airmen, Standards Captain and Flight Instructor roles for many different Aviation organizations.
The Griswold family owns and operates Pokey the flying turtle, Grizz the flying bear and a few other
regular shaped balloons from 34,000 cubic feet up to 120,000 cubic feet. As a native of Syracuse, NY, Peter now lives in Peachtree City, GA with his supportive wife Stacy and kids Ella(14) and Chase(12), who love to help with the balloons.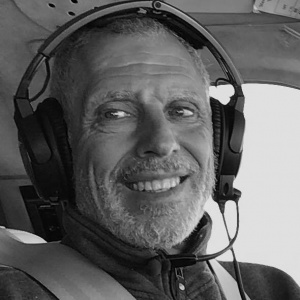 Alan M. Kozarsky
Diplomate, National Board of Medical Examiners
99th percentile overall in National Boards
American Board of Ophthalmology, 1984
FAA Designated Senior Aviation Medical Examiner
Human Intervention Motivation Study (HIMS) Medical Sponsor
Pilot – Airline Transport (ATP), Multi-Engine, Instrument, Helicopter
Mitsubishi MU-2 SFAR Qualified
Candidate Selection Committee, Georgia Aviation Hall of Fame
Civil Aviation Medical Association
Corneal Surgery/Anterior Segment/Cataract/Refractive Surgery
Eye Consultants of Atlanta
Medical Director
Piedmont Better Vision
Senior FAA Designated Aviation Medical Examiner
Ophthalmology Consultant to the Federal Air Surgeon
Clinical Associate Professor of Ophthalmology (1985-2005)
Emory University School of Medicine

Mark Margavage
Founder and Chief Meteorologist of Margavage Forecasting and Consulting. B.S. degree in Meteorology from Penn State University and a B.S. degree in Environmental Science from Wilkes University with minors in Geology and Sociology Founder and Chief Meteorologist of Margavage Forecasting and Consulting. B.S. degree in Meteorology from Penn State University and a B.S. degree in Environmental Science from Wilkes University with minors in Geology and Sociology.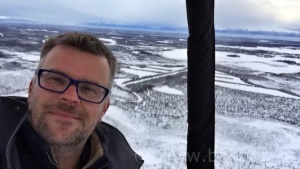 Andrew Holly
Andrew learned to fly 1996 and obtained his commercial license in 1997. He currently holds both UK and US pilot certificates and has approximately 2500 pilot hours. He started Exclusive Ballooning in 1999 alongside ride company Go-Ballooning.
Andrew sold his ride company in 2005 as the second largest in the country at the time in order to focus on aerial marketing. Exclusive Ballooning operates up to 50 balloons worldwide for clients.He has flown in 60 countries and balloons ranging in size from 21,000 to 315,000 cubic feet.
Some of his records include: British duration for hopper; Guinness world record first person and fastest time to fly all 50 states in 43 days; world records for largest mass flight across the channel – Britain to France in 2011 and again 2017 -82 balloons! Andrew has represented Great Britain at Europeans and the Worlds since 2008 and was ranked 17th in the world when he retired from competition flying a few years ago. He was a three time British champion as well as winning a bunch of other events. One of his significant flights Including 'flying' under tower bridge in London for Disney. He was previously elected chairman of the completions club, and has just been appointed British Balloon and Airship Club safety officer. His company now holds an accredited repair station status.
The events Andrew organizes include the Lord Mayors Balloon Regatta which sees 50 balloons flying over central London each year. He also founded and organizes the international SkySafari – Exclusive cup at Longleat – Europe's largest annual balloon festival with over 200 balloons. Our last full event before lockdown won the National Outdoor events association 'event of the year.'

Santo Galatioto
Santo Galatioto is a Commercial Pilot who is a member of GEBA as well as CLAS and has presented to GEBA several times Over the past years.  He has served as a DPE for the last 22 years and serves as a resource to many new balloonists.  His ratings include LTA Balloon, Airplane Single Engine Land and Sea, Instrument Airplane, UAS (drone) and Air traffic Controller.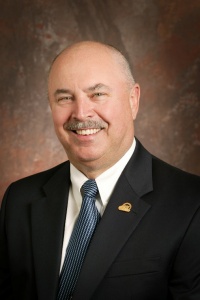 Pat Cannon
70 years old
Live in Lewisville Texas with wife Carol
Flying as a pilot for 50 years
Ratings and Certificates: ATP- Single and Multi-Engine Land with Jet Type Ratings,  Commercial- Airplane Single Engine Sea, Rotorcraft, Balloon
Certified Flight Instructor: Airplanes Single and Multi-Engine, Instrument, Helicopter, Balloon
Test Pilot for Mitsubishi Heavy Industries
FAA Designated Pilot Examiner for 44 years
FAA FAAST Team Lead Representative since 1974
BFA Government Relations Liaison
BFA Call to Action Committee – Lockhart
Over 22000 flying hours with over 1200 hot air balloon hours
First place in over 33 major competitions
Two time winner of U.S. Nationals (1995 and 2006)
Three time winner of Senior U.S. Nationals (2005, 2006, 2013)
17 top10 finishes at the U.S. Nationals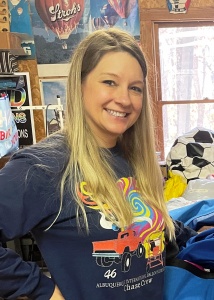 Kelly Sasser
Notable– 2021 BFA Crew Member of the Year runner-up
Kelly's first balloon flight was fourteen years ago at the Irish Balloon Festival in Dublin, Georgia. Her husband bought her a flight for her birthday, after which she fell in love with the sport of ballooning.
After graduating from college, Kelly returned to the high school she graduated from, to teach math. She went on to earn a Masters Degree in Education. She shares her love of ballooning with her students, by incorporating balloon related examples in her teaching, such as elevation, climb angles, etc. Kelly is the Master Crew Chief for the Central High School Red Devil football team, hot air balloon mascot. She's a master at introducing youth to the sport of ballooning. Her student, Zharia Hugley, earned 1st place in the 2021 BFA Art Contest for 10-12th grade. She even gives students community involvement credit for crewing at the pre-game stand and shows.
Kelly is an advocate for the Crew Achievement Award Program (CAAP) and has been the trainer for numerous crew through the years. She developed, garnered approval and fielded the widely popular CAAP Apprentice Crew tri-fold. She's currently the only Master Crew Chief in Alabama, which she earned in November 2019.
She's served as a Crew Chief at 33 balloon festivals, including four years at the Albuquerque International Balloon Festival. She's been a pilot at four festivals since earning her Private Pilot certificate, including AIBF 2021. She earned her Private Pilot Certificate in July 2020. She most recently earned Level 3, Intermediate Aeronaut in the Pilot Achievement Awards Program (PAAP).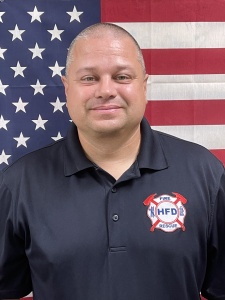 Mike Lorentz
I have been an avid balloon enthusiast most of my life. I finally took the leap and became a private pilot in 2017 and earned my commercial certificate in 2020. I've been very active in our local balloon club, Northeast Ohio Balloon Pilots Association, helping with programs and supporting the safety seminar by helping find a location and presenting. As the Hartville Fire Chief my focus is on safety and education, both within the department and in the ballooning community. Although I am relatively new as an active balloon pilot, I see the continued push towards continuing education and I am willing to support that initiative in any way that I can. I am currently a member of the Northeast Ohio Balloon Pilots Association, the BFA  and a FAA Safety Team member.